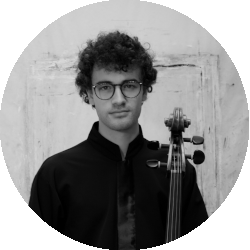 Alex Olmedo Duynslaeger was born in Barcelona in 2001.
He started playing the cello with his teacher Gaëtane Duynslaeger at the "Institut Escola Artístic Oriol Martorell" in Barcelona, and then continued his training with Lluís Claret at the Conservatorio Superior de Música del Liceu in Barcelona with a grant from the Ferrer-Salat Foundation. He is currently taking a Master's degree at the CNSMD in Paris in the class of Jérôme Pernoo.
He is expanding his training with musicians such as Clemens Hagen, Philippe Müller, Danjulo Ishizaka and Peter Bruns among others.
In the field of chamber music he has trained with the Casals Quartet, Catherine Ordonneau, Itamar Golan and François Salque and has participated in numerous festivals such as the Podium de Matadepera (Barcelona), DeltaChamber Music, Festival de Wissembourg, Pablo Casals, Festival de Santander….
He has received numerous national and international awards such as the National Competition of Young Proms "Jaime Dobato Benavente" in 2017 (Spain) and the Woluwe Saint Pierre Competition "Edmond Baert Prize" in 2018 where he also obtained the "Servais Prize". Currently he is an academician of the Orchestre de Chambre de Paris with whom he plays at the Théâtre des Champs-Elysées and is an ambassador of the Saline Royal Academy. In December 2021 he was awarded the Spanish College Prize for Interpretation in Paris, which will allow him to record his first CD at the end of 2023.
He plays on a cello made in 2006 by the French luthier Frank Ravatin, on loan from Strings For Talent and the King Baudouin Foundation in Brussels.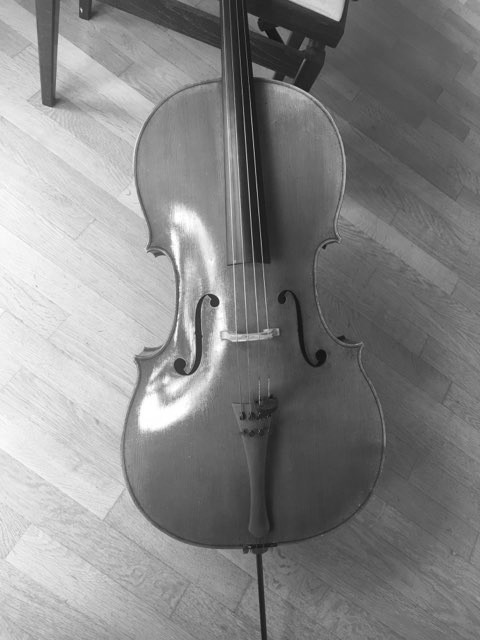 Frank Ravatin graduated from the International Violinmaking School of Cremona in 1985, in the class of Maestro Giorgio Scolari. He was then put in charge of restoration and manufacture in the workshop of Jacques Camurat in Paris.
In 1991, he opened his workshop in Le Mans and devoted himself more and more to creation. In 1994, he won two gold medals for a viola and a cello at the international competition of the Violin Society of America (VSA) in San Francisco and a silver medal for the cello at the Strad international competition in Manchester. Two years later in Albuquerque, at the VSA International Competition, he won three gold medals in viola, cello and quartet, as well as a silver medal in violin, and won the gold medal in cello at the Strad Competition in Manchester.
In 1998, in Salt Lake City, again at the VSA, he won three gold medals in violin, cello and quartet and a silver medal in viola. He was named "hors concours" by the Violin Society of America.
Now based in Vannes, he travels the world as a jury member in the most prestigious competitions and is invited to give conferences in Germany, England, France, Italy, China and the USA.
He has received numerous commissions from musicians in France and internationally as well as from foundations (in Sweden, the USA, England and France).