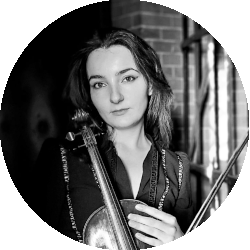 Romée Verbeeck Ghoos (Leuven, 2000) started playing the violin at the age of 7. At the age of fourteen she was admitted to the Royal Conservatory in The Hague, department 'School for Young Talents'. Shortly afterwards she studied with Coosje Wijzenbeek at the Sweelinck Academy of the Amsterdam Conservatory. After her studies she was accepted at the Royal Conservatory in Brussels under the guidance of violinist Yossif Ivanov. She also regularly takes lessons with Olivier Charlier, professor at the CNSM in Paris.
Romée was a member and second captain of the Fancy Fiddlers, "a string ensemble of exceptional young soloists aged 8 to 19". They have performed in renowned concert halls such as the Queen Elisabeth Chapel, the Concertgebouw Amsterdam, Tivoli Vredenburg Utrecht and the Ridderzaal in The Hague. They have also played with famous violinists such as Janine Jansen, former member of the Fancy Fiddlers.
In 2020, after a rigorous selection process, Romée had the chance to follow an intensive 4-day training centered on Beethoven's violin sonatas with pianists from the Menuhin School London. In 2021, she was awarded a scholarship to the International Summer Academy in Nice. She has performed at prestigious festivals such as the 'Festival Next Generation' in Bad Ragaz (Liechtenstein) and the Grachtenfestival Amsterdam.
Romée has attended masterclasses with various excellent soloists and composers such as Laurent Korcia, Marcel Baudet, Jan Michiels, Tony Eyk, Koji Toyoda and Olivier Charlier.
Since 2018, Romée forms a duo with pianist Johannes Asfaw. They focus on duo sonatas for violin and piano, but also work on trio and quartet repertoire, with students from various conservatories. In addition to music, Romée studied philosophy at the Catholic University of Leuven, which inevitably had a profound influence on her analysis of music and her playing.
Romée plays on an instrument by the Dutch violin maker Max Möller dated 1925 and complimented by a bow, stamped Möller. Both were loaned to her by Strings For Talent and the King Baudouin Foundation.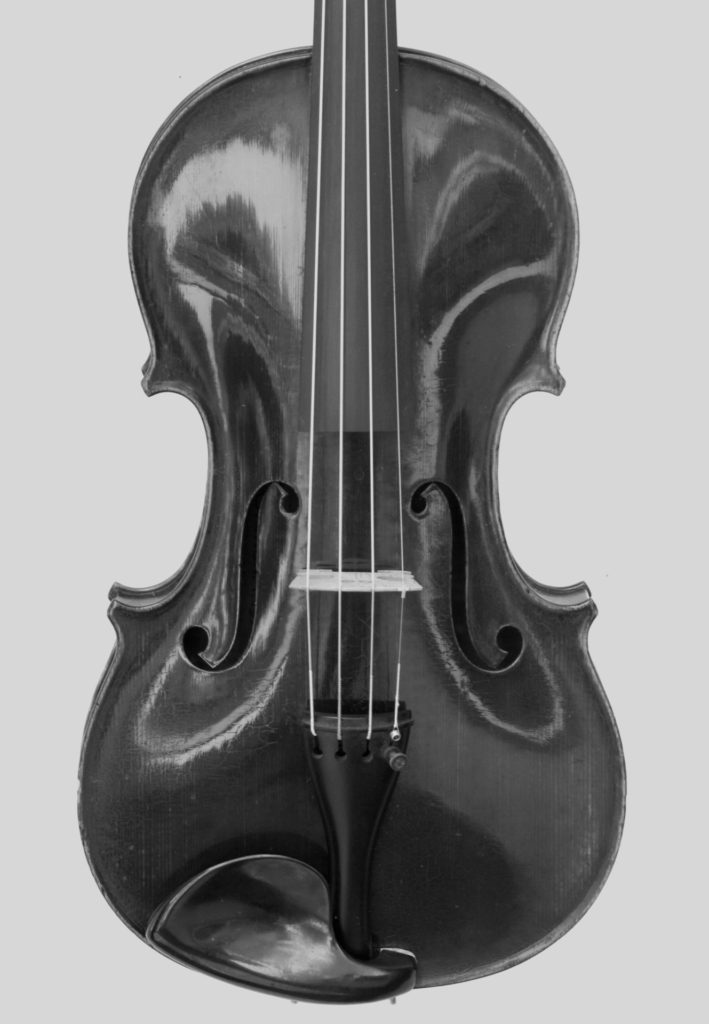 Guillaume Max Möller (aka Max Jr.,1915–1985 Amsterdam) was a Dutch master luthier from Amsterdam.
Möller was mentored as a luthier by his father, Paul Max Möller (1875–1948). He also trained at Staatliche Berufsfachschule für Musikinstrumentenbau Mittenwald(Musical Instrument Making School Mittenwald). Möller was employed by Amédée-Dominique Dieudonné (1890– ) and Charles Enel (1880–1954). He moved to New York 1935 to work with Simone Sacconi in the workshop of Emil Herrmann. Upon the death of his father in 1948, Möller returned to Amsterdam to head his father's studio, where he worked with continuing craftsmen Karl Rutz (1896– ), Jan Santmann (1920–1978), and later Hartmut Leonhardt until Möller's retirement 1980. His son, Berend Max Möller (1944–1989), succeeded him at the violin studio until he had been fatally shot in 1989 during a home burglary. Berend's wife, Cornélie, ran the shop until 2006. Luthier Andreas Post (born 1956), a master violin maker who had trained in Mittenwald (1982) and worked for Möller, moved his shop into the same location in 2008.
Möller won the Coupe du Gouvernment de Liège for a quartet in 1954, and a frequent member of competition juries himself. In addition to writing his seminal book, The Violin-Makers of the Low Countries in 1955, he co-founded of the Entente des Maîtres Luthiers et Archetiers d'Art (Understanding Masters Violin and Bow Makers Art).