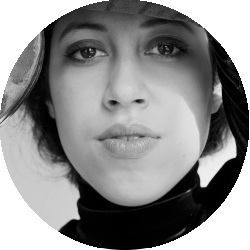 Credit photo: © Sarah Wijzenbeek.
Born in Amsterdam in 1994, Ella van Poucke is one of the leading cellists of her generation. Praised for her musical integrity, flawless instrumental abilities as well as her performing presence and intensity, she is the winner of the prestigious Premio Chigiana 2017, the first prize winner of the International Isang Yun cello competition 2015, Grachtenfestival Prize, the Leopoldinum Award 2015, Prix Nicolas Firmenich 2013, Elisabeth Everts Award 2014, Prix Academie Maurice Ravel 2012, Dutch Musician of the Year 2012, first prize winner of the 2008 Princess Christina Competition and recipient of the special prize in "recognition of an outstanding performance" at the Grand Prix Emanuel Feuermann 2014.
After making her debut at the Concertgebouw at the age of 10 she has been performing in all the major halls of the Netherlands, in many of the best halls in Europe and in the U.S and Asia.
As a soloist Ella has performed with the Netherlands Philharmonic Orchestra, Hessischer Rundfunk Sinfonie Orchester, Brussels Philharmonic, Maggio Musicale Fiorentino, Rotterdam Philharmonic Strings, Württembergisches Kammerorchester Heilbronn, Orchestre della Toscana, Noord Nederlands Orkest, Havana Youth Orchestra, Varsovia Chamber Orchestra, Symfonie Orchestra of Vlaanderen, Polish Chamber Orchestra, Leopoldinum Chamber Orchestra, Kremerata Baltica, Hamburger Camerata, Tongyeong Festival Orchestra and collaborated with artists such as Michael Sanderling and Christoph Eschenbach among others.
In November 2012 she premiered a new cello concerto, written for her by the Finnish composer Uljas Pulkkis during the International Cello Biennale in Amsterdam. In September 2013 she premiered the same work at the Kronberg Festival near Frankfurt with members of the HR-Sinfonie Orchester.
Ella regularly appears on Dutch Radio and Television and has performed for ARTE TV in Germany and France. She appeared in Germany's "Stars von Morgen" hosted by Rolando Villazon.
As a passionate chamber musician Ella has performed with Andras Schiff, Gary Hoffman, Nobuko Imai, Tabea Zimmermann, Christian Tetzlaff, Viviane Hagner, Gidon Kremer, Colin Carr, Pavel Vernikov, Andreas Reiner, Vilde Frang, Simone Lamsma, Christiaan Bor, Philippe Graffin, Prazak quartet, Schumann quartett among many others. For many years she has regularly performed in recitals with pianist Jean-Claude vanden Eynden and with her brother Nicolas van Poucke.
She has been a guest at numerous international festivals such as Festspiele Mecklenburg Vorpommern, West Cork Chamber Music Festival, Music@Menlo, Krzyzowa Music, Chigiana International Festival, Kaposfest Hungary, Internationaal Kamermuziek Festival Utrecht, Grachten Festival Amsterdam, Kronberg Festival, Cello Biennale Amsterdam and was invited to participate in the Verbier Festival Academy in 2009, 2013 and 2014.
As a Dutch 'Rising Star' Ella was invited to give two Carte Blanche concerts in the Concertgebouw in Amsterdam in 2013-14. In the summer of 2017, she was Artist in Residence with the National Youth Orchestra of the Netherlands and in August 2018, Ella was Artist in Residence of the Grachtenfestival in Amsterdam. With her brother Nicolas, in 2019, Ella performed the complete works for cello and piano by Beethoven in the Concertgebouw in Amsterdam and other venues. In 2018 she toured with the complete Bach suites.
This year she is Artist in Residence at the Avrotros Vrijdagconcert where she will perform several times with the Radio Filharmonisch Orkest and with her musical friends and inspirations including Gary Hoffman.
Born into a family of musicians, Ella began playing the cello at the age of six. She entered the Royal Conservatory of The Hague at the age of 10 and later continued her studies at the Conservatory of Amsterdam with Godfried Hoogeveen. She has taken masterclasses and worked with Andras Schiff, Miklos Perenyi, Daniel Barenboim, Christoph Eschenbach, Steven Isserlis, Anner Bijlsma, Bernard Greenhouse, Mischa Maisky, the Emerson Quartet among others.
From 2009-2016 Ella studied with professor Frans Helmerson at the Kronberg Academy Masters in Germany. From 2016-2019 she was an Artist in Residence at the Queen Elisabeth Music Chapel in Brussels, where she studied with Gary Hoffman.
Since November 2022, Ella plays on a newly built cello by Patrick Robin (France). It is lent to her by Strings For Talent and the King Baudouin Foundation.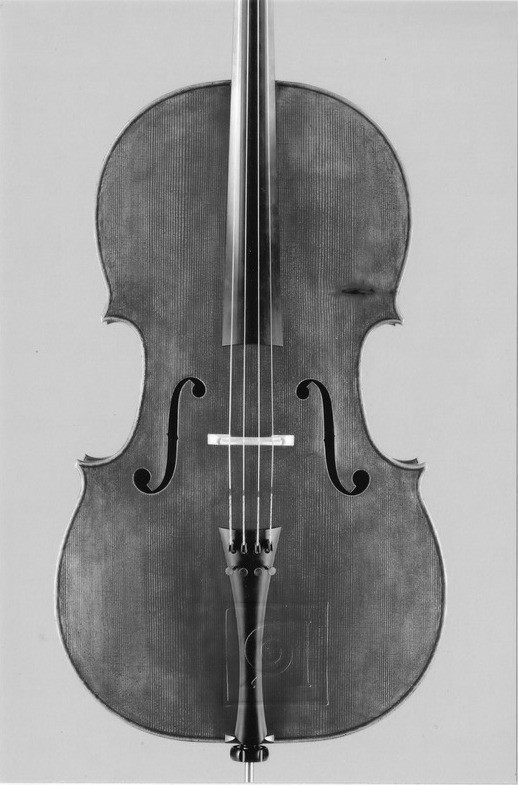 Patrick Robin, violin maker, devotes himself to the making of violins, violas and cellos and to sound adjustments for an international clientele of professional musicians. He established himself in Angers in 1988, sharing his workshop at that time with Andrea Frandsen. In 2006, he moved his studio to a villa facing the Loire River, a bright and inspiring site where he enjoys making his instruments and welcoming musicians.
Graduating from the Newark School of Violin Making in 1984, he received the Royal Oakden Cup for outstanding achievements. He then moved to Bremen to join an international team of restorers led by Roger Hargrave, where he repaired, adjusted and studied in depth some of the most outstanding Italian instruments of the classical schools.
In 1991 the 1st International Violin Making Competition of Paris awarded him two Gold Medals for violin and cello together with le Prix de l'Académie des Beaux-Arts and le Prix de la Fondation Marcel Vatelot. He has also received Gold Medals for a viola at the Mittenwald Competition in 1989 and for a cello at the Manchester Strad Cello Making Competition in 1994.
He has served since on the juries of a number of international violin-making competitions.
In November 2000, Patrick Robin was promoted to the rank of Maître d'Art by the French Ministry of Culture.
He has given lectures and taught courses at the British Violin Making Association at Dartington, at the Oberlin Violin-Making Workshop, at Oberlin College in the United States, at ALADFI conferences, at the Santiago de Queretaro School of instrument making in Mexico, at the Australasian Violin Making Conference in Australia, at the Chinese Luthiers Congress in Shanghai, etc.