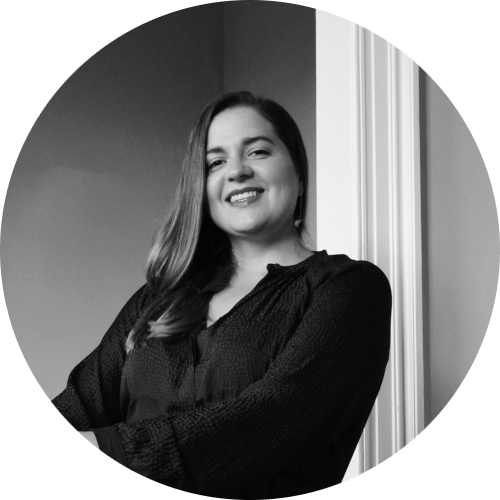 Natalia Kotarba is a Polish violinist born in Krakow, currently based in Brussels. Natalia is one of the founders of the Karski Quartet.
She holds a Master Cum Laude from the Academy of Music in Krakow and from the Royal Conservatory in Brussels, where she pursued her Artist Diploma in the class of Philippe Graffin. From 2019 to 2022, she furthered her training as a string quartet artist-in-residence at the Chapelle Musicale Reine Elisabeth (Belgium). Natalia enthusiastically embraces all musical genres. She has collaborated with Jean-Claude Vanden Eynden, Philippe Graffin, Gordan Nikolic, Krzysztof Penderecki and the Oxalys Ensemble. She has performed in music festivals such as Midis-Minimes, Festival Résonances and Ysaye's Knokke in Belgium, Festival Pablo Casals in Prades, France, Istanbul Music Festival in Turkey. In 2018, she had the honour of performing at Bozar in the presence of the Belgian and Dutch monarchs during the 60th anniversary celebration of the Benelux.
Natalia is a laureate of the Chopin Foundation's prize for outstanding students (2017). Together with the Karskis Quartet, she was awarded a Grand Prix at the International Chamber Music Competition Triomphe de L'Art in Brussels (2018). More recently, the quartet was also selected to join the Le Dimore del Quartetto network and the Amsterdam String Quartet Biennale.
Quickly gaining recognition, the Karski Quartet has been invited to perform at Klara Radio as part of the "Twintigers" programme in January 2021.
As of 2019, she is a member of the orchestra Les Métamorphoses under the direction of Raphael Feye, and of the Ensemble K under the direction of Simone Menezes.
Natalia had the pleasure of performing at the "Conference on the Future of Europe" in the presence of French President Emmanuel Macron, Ursula Von der Leyen and David Sassoli. Together with her sister, she had the honour of performing at the House of Representatives in Brussels, in the presence of Ukrainian President Wolodymyr Zelensky and Prime Minister Alexander de Croo.
Natalia was strongly influenced by the jazz improvisation classes of the famous Polish jazzman Jarosław Śmietana. She finds it important to remain open to different styles and types of music, which helps her to produce personal and honest interpretations of works. She is also a dedicated teacher and a great enthusiast of music education projects that help introduce children and young adults to the beautiful world of music. For the past two years she has been teaching at the Summer Masterclasses for young musicians in Oslo.
Thanks to a loan from the King Baudouin Foundation and Strings For Talent, Natalia currently plays a violin made in 2020 by Nicolas Gilles (France).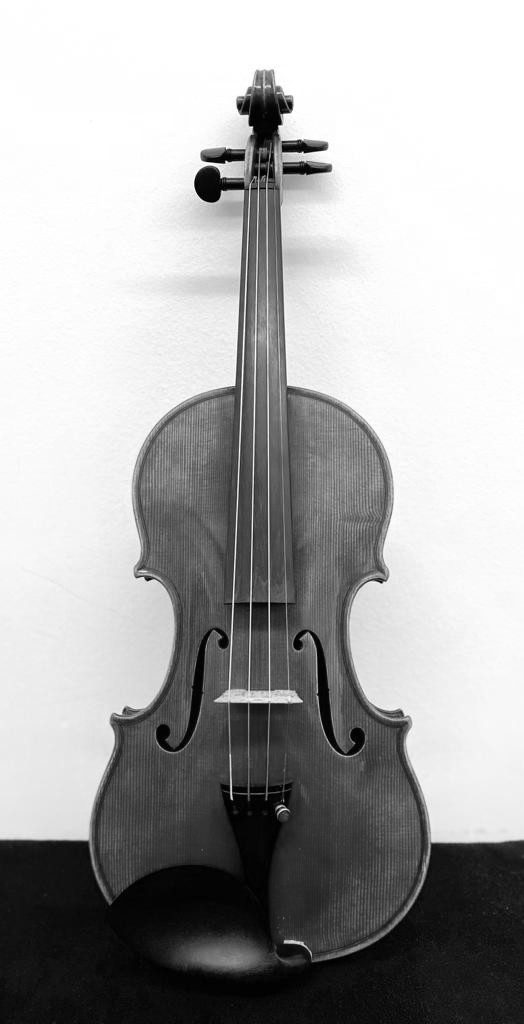 Nicolas Gilles was born in 1977 in Montpellier where he set up his workshop after a training course resulting from a musical sensitivity since his youth.
Instrumental training (classical guitar) since 1986 (Clermont l'Hérault school, Montpellier, Nancy and Mirecourt Conservatories): graduation with honours.
In 1988 he participated in the television programme "L'école des Fans", a classical guitar special presented by Jacques Martin with Pedro Ibanez as guest. The same year he won first prize at the international classical guitar competition in Romans (Isère).
French school of lutherie in Mirecourt from 1993 to 1996: diploma in instrument making for the quartet.
English School of Violinmaking, Newark, 1996-1998: final diploma with "upper merit" distinction.
Assistant to Charles Luc Hommel in Marseille from 1998 to 2000 (mainly in restoration in one of the oldest workshops in France).
Assistant to Frédéric Chaudière in Montpellier from 2000 to 2002 (manufacturing).
Settled in 2001 in Montpellier, making instruments for the quartet.
In 2016 Nicolas set up his workshop in the former Royal Manufacture of Villeneuvette, 40 km from Montpellier.
This 17th century village, classified as a historical monument, is a precious setting where history and nature are preserved, and where the instruments of the quartet are made in a beautiful way.