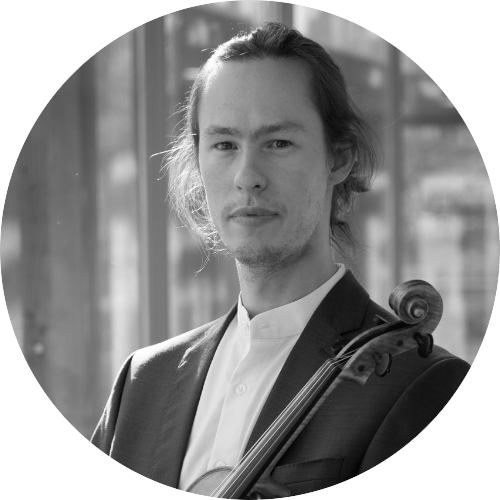 On 30 July 2021, Diede Verpoest received on loan a viola made by Francis Kuttner in 2020 and acquired by Strings For Talent.
Belgian violinist and violist, a son of musician parents, Diede grew up in a house full of music. He received his very first violin lessons from his father. He later studied with Eric Sluys and went on to graduate with highest honours from the Royal Conservatory of Music in Brussels in the class of Philippe Graffin. He has also followed viola lessons with Tony Nys. After his studies he became an assistant of the violin teacher Naaman Sluchin for two years at the Royal Conservatory of Music in Brussels.
Diede has been awarded many prizes for his solo and chamber music performances, most recently in the Supernova competition 2019 (co-organised by the Belgian classical music radio stations Klara and Musiq3) together with his duo partner, pianist Claus Vermeulen. This resulted in many concert engagements for the season 2019/20 (featuring performances in the Bozar in Brussels and the Singel in Antwerp) and a CD recording for the label Etcetera. Diede is also the violinist of Tmesis Ensemble (also laureates of the Supernova competition 2016). Together they released their first album "Echoes". He was also awarded the 1st Prize in the Dexia Classics competition in 2010 and the Mathilde Horlait-Dapsens Prize for his final recital at the Royal Conservatory of Brussels. As a violist, Diede became a member of the Karski Quartet. Rapidly gaining recognition on the international music scene for its passionate interpretations of works ranging from Haydn to 21st century repertoire, the Karski Quartet was formed in Belgium in 2018 and performs in a wide range of venues througout Europe. They have been awarded the Grand Prix as well as the Special Prize for the alumni of the Royal Conservatory in Brussels at the 4th International Music Competition Triomphe de l'Art in Brussels. In 2020 they were selected for the international string quartet competition 'Borciani'.
Since the inception of the quartet their mentors have been David Waterman, Philippe Graffin and Amy Norrington. In January 2019 the quartet joined the String Quartet Studio programme at the Royal Northern College of Music in Manchester, working closely with Donald Grant (Elias Quartet), Petr Prause (Talich Quartet), Pavel Fischer (ex – Škampa Quartet) and Simon Rowland-Jones (ex – Chilingirian Quartet). In September 2019 Karski Quartet became Artist in Residence at the Queen Elisabeth Music Chapel in Waterloo/Brussels, studying with members of the Artemis Quartet, Jeruzalem Quartet, Belcea Quartet and Miguel da Silva, while also continuing their studies at the RNCM under the umbrella of the European Chamber Music Academy within the new ECMAster study programme. Diede has recently joined the St. George Quintet. They recorded their second CD album "Bohemia Express" which had very positive reactions in The Strad.
Diede has been invited to perform in chamber music festivals in Belgium and abroad, such as Resonances, Ysaye's Knokke, Midis-Minimes, Klarafestival, Schiermonnikoog, Delft Chamber Music Festival, Harmos; he has also performed in Concertgebouw Brugge and De Singel (Antwerp). Diede was invited in 2020 by the music channel Klara as a young talent in the program 'De twintigers', where young musicians can be heard on the radio for a whole week.
Diede has been inspired by many musicians, among them Marc and Guy Danel, Amy Norrington, David Waterman, Donald Grant, Pavel Fischer, Ursula Smith… Apart from the classical music repertoire, Diede feels very much drawn to the worlds of folk music, jazz and free improvisation. He is a member of the folk ensemble Roots, who have toured in Flanders and Wallonie and recorded two CD albums ("Point Blue" and "Rewind"). Because of his great passion for country and Bluegrass Diede also became a member of the country band The Dusty Millers.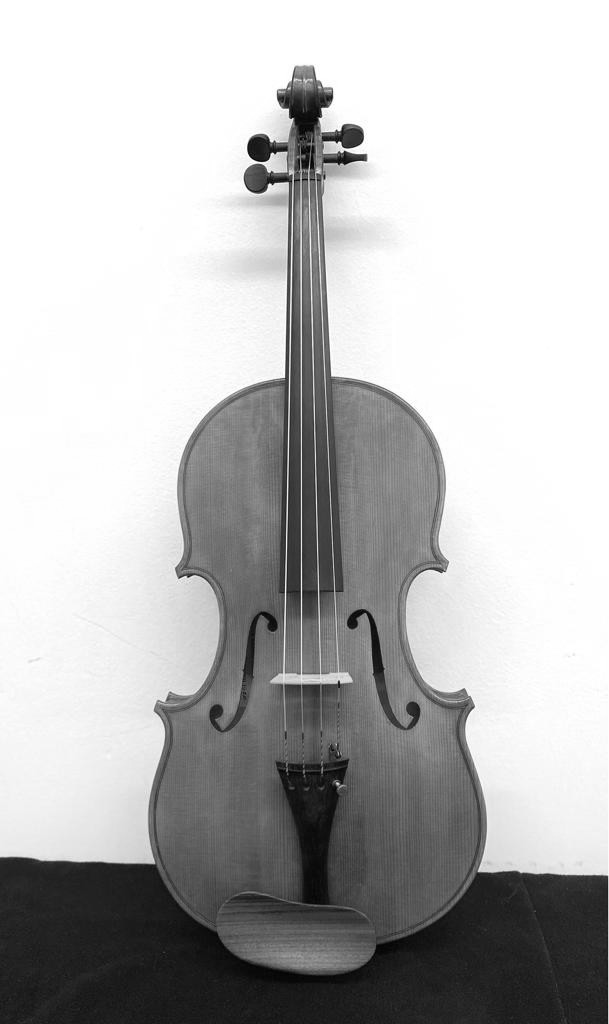 Francis Kuttner studied violin making at the Scuola Internazionale di Liuteria in Cremona, Italy, and worked privately with the woodcarver/violinist Francesco Bissolotti, an early proponent of the traditional Cremonese method of construction.
Working with Antonio Stradivari's original shapes and models from the extensive collection of the Museo Civico di Cremona, Francis Kuttner gained a deep understanding of the working methods of the classical Cremonese violin makers, which served him well on his return to San Francisco in 1978.
Francis Kuttner has received numerous (9) gold and silver medals for his violins, violas and cellos at international competitions in New York (1980) Ottawa (1984) Cremona (1988) Manchester (1991) and Paris (1991, 1999). He was designated "Out of Competition" by the Violin Society of America and subsequently served on juries for three of their competitions. He has also judged at international competitions in Mittenwald (twice), Paris (twice) and Cremona.
He divides his time between workshops in San Francisco and Cremona.