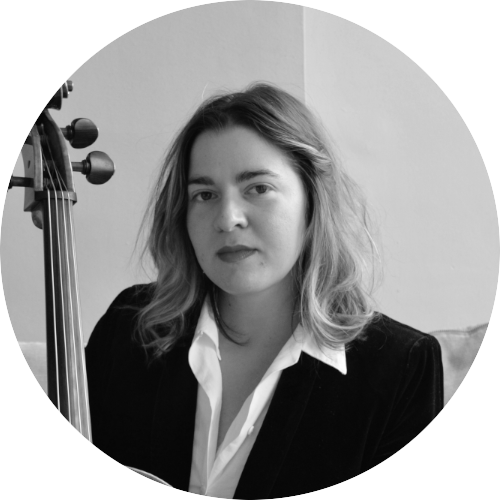 On 30th July 2021, Julia Kotarba received a cello on loan made by Jan Strick (Maison Bernard, Brussels) in 2020 and acquired by Strings For Talent.
Julia Kotarba – active as a soloist, chamber – and orchestra musician, has received acclaim for both her solo and chamber music activities. Founder and the member of the Karski Quartet, rapidly gaining recognition on the international music scene , she performs in a wide range of venues throughout Europe.
Together with the Karski Quartet she is Artist in Residence at the Queen Elisabeth Music Chapel in Waterloo/Brussels, under the guidance of members of the Artemis Quartet and Miguel da Silva, as well as resident quartet at the String Quartet Biennale Amsterdam 2022.
Julia Kotarba began her musical studies at the age of seven with Beata Zalewska in Cracow. She earned her Bachelor and Master degrees from the Cracow Academy of Music studying with Jan Kalinowski. Right after she became student of Brussels Royal Conservatory in the class of Jeroen Reuling. A few years later she followed a postgraduate string quartet course in Katowice Academy of Music with Piotr Szumieł, violist of the Apollon Musagete Quartet.
She is a former member of the Airis Quartet (2015-2018). The quartet performed throughout Europe and released a CD with the music of Karl Amadeus Hartmann (CD Accord label). The discography of Julia Kotarba includes also "A La Valse" with Enesco Octet and Ravel La Valse in a new string arrangement for a small string ensemble led by Philippe Graffin (2021), a CD album by Les Metamorphoses Orchestra and Pieter Wispelwey in a programme of orchestral works by Weinberg (2021) and "W centrum Źrenicy" – album with poetry of Janusz Szuber with musical arrangements written by Julia herself, as well as Wojtek Inglot and Luke Sabat
From 2015-2019 Julia was the soloist and principal cellist of the Polish Art Philharmonic. Her orchestral experience includes also leading the cello group in the Beethoven Academy Orchestra, Przemyśl Chamber orchestra and performing with chamber musicians of National Symphonic Radio Orchestra.
She has been awarded several prizes: the Grand Prix as well as the Special Prize for the alumni of the Royal Conservatory in Brussels at the 4th International Music Competition Triomphe de l'Art in Brussels 2018, Special Prize at the 1st Karol Szymanowski International String Quartet Competition in Katowice 2014, 3rd Prize at the International Music Competition Malta 2015, Special Prize for the best performance of 20th century piece at the 2nd Szymanowski International String Quartet Competition in Katowice 2017, Special Prize for the best performance of the piece by Krzysztof Penderecki at the 2nd International Beethoven Chamber Music Competition in Lusławice 2017. She has also been awarded the third prize at the International Chamber Music Competition in Gorlice (Poland, 2013) as a member of a cello-accordion duo, and the third prize at the nationwide Cello Competition in Łodź (2009).
As a cello teacher she taught cello at the music school in Domosławice (Poland) in cooperation with Krzysztof Penderecki's European Culture Centre in Lusławice. She has given masterclasses during the Hello Cello Festival in Cracow and regularly collaborates with the NOR59 Stryke Institutt in Oslo.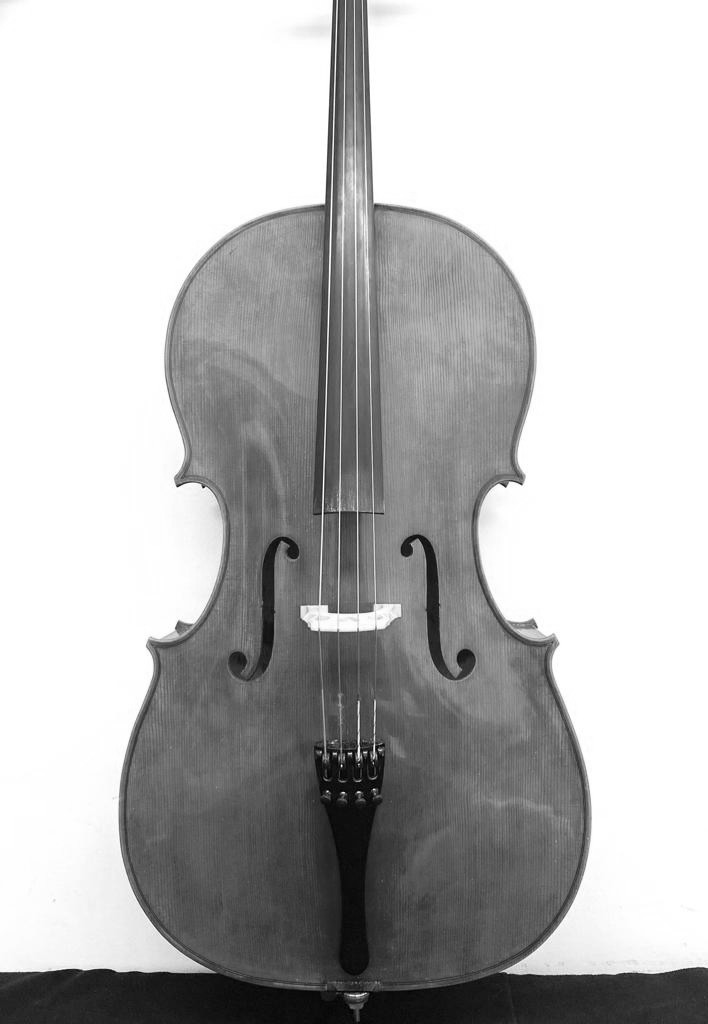 Since 1868, Jan Strick from Maison Bernard has been attending upon a wide clientele of professional musicians and amateurs of fine bowed instruments. Violin maker Jan Strick and Bow maker Pierre Guillaume, both appointed experts to the Prosecutor's Office in Brussels, have been running together the oldest lutherie workshop in Europe. Settled in Brussels since 1986, they offer a constantly renewed, extensive and unique collection of violins, violas and cellos and their bows. Jan Strick and Pierre Guillaume have earned the trust of important foundations worldwide, of collectors and some of the greatest soloists.