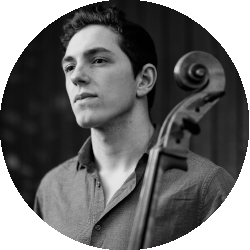 Born in 2000, João Pedro Gonçalves started playing the cello at the age of 12 with Ana Cláudia Serrão as his mentor, in Lisbon, continuing later with Marco Pereira and Paulo Gaio Lima.
In recent years, he has had the opportunity to work with several professors, such as Daniel Muller-Schott, Gary Hoffman, Jakob Koranyi, Kyril Zlotnikov, Marc Coppey, Maria de Macedo and Alain Gervreau (baroque cello). He has also had the chance to work with many of the world's leading conductors, including Lorenzo Viotti, Gustavo Dudamel and Giancarlo Guerrero.
João is a first prize winner of such competitions as Concurso Capela (2016), Concurso Nacional de Cordas Vasco Barbosa (2017), Prémio Fundação Inatel (2019), Prémio Jovens Músicos (2021, over 18 category), where he received the award Maestro Silva Pereira – Young Musician of the Year 2020/21, and most recently he was a finalist at the Suggia International Award/Casa da Música (2022).
He has performed as a soloist with many orchestras, such as Orquestra Gulbenkian, Orquestra Sinfónica do Porto Casa da Música, Orquestra Metropolitana, Brussels Conservatory Orchestra and Camerata Atlântica.
Currently studying at the Queen Elisabeth Music Chapel under the guidance of Gary Hoffman and Jeroen Reuling, and at the Royal Conservatory of Brussels with Jeroen Reuling, João plays on a cello made by Tanguy Fraval on loan from Strings For Talent and the King Baudouin Foundation, in memory of Bonno H. Hylkema.
On June 16, 2021, João Pedro Gonçalves received a cello on loan made by luthier Tanguy Fraval in 2021, acquired by Strings For Talent in memory of Bonno H. Hylkema.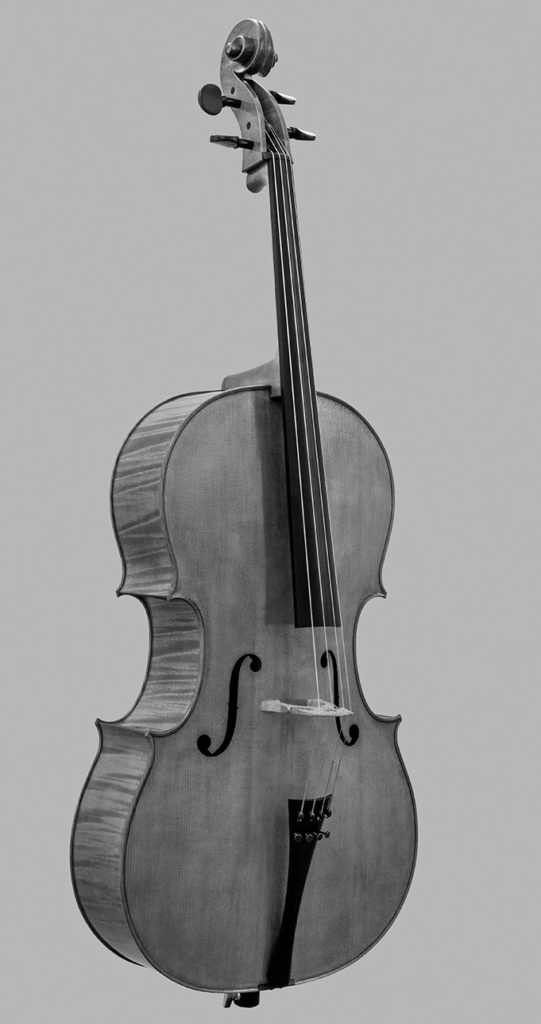 Tanguy Fraval studied cabinet making and moved to the United Kingdom for five years, in Nottingham.
In the Midlands, he attended the English school of violin making in Newark on Trent and obtained his diploma in violin and guitar making in 2004. This well-travelled musician moved to Berlin, where he became a restorer of prestigious instruments. But he wanted to return to making instruments. In 2008, he opened his workshop in Brussels where he specialises in the maintenance, making and adjustment of instruments. He returned to his native Brittany in 2016, near Quessoy, where he liked to listen to himself in the chapel of the Château de La Houssaye, whose acoustics are excellent.
At the end of 2019, he moved to the historic centre of Saint-Brieuc (Côtes-d'Armor). It is in this workshop that he finds the balance between form and materials, between listening to his musical clients and perceiving their sensations. "But the great Italian instruments of the 16th to 18th centuries, which I regularly adjust, remain a major source of inspiration for me". Tanguy Fraval makes, adjusts and maintains violins, violas and cellos.