On June 16, 2021, João Pedro Gonçalves received a cello on loan made by luthier Tanguy Fraval in 2021, acquired by Strings For Talent in memory of Bonno H. Hylkema.
João Pedro Gonçalves started playing the cello at the age of 12 with Ana Cláudia Serrão as his mentor in Lisbon. Later he studied with Marco Pereira and Paulo Gaio Lima, also in Lisbon.
In recent years he has had the opportunity to work with many teachers, such as Levon Mouradian, Kyril Zlotnikov, Daniel Grosgurin, Marc Coppey, Maria de Macedo, Adrian Brendel, Morten Zeuthen, Gary Hoffman, Alain Gervreau (baroque cello), among others.
He has also worked with many of the world's leading conductors, including Lorenzo Viotti, Pedro Neves, Nuno Coelho, Giancarlo Guerrero, Ulysses Ascanio, Jean-Marc Burfin, Jan Wierzba, Gustavo Dudamel and many others.
João Pedro Gonçalves has won first prizes in: Concurso Capela (2016), Concurso Nacional de Cordas Vasco Barbosa (2017), Prémio Fundação Inatel (2019) and most recently Prémio Jovens Músicos (2021, over 18 category). He has also won second prizes in: Concurso Internacional da Cidade do Fundão, in 2017 (where he also received the best interpretation of a Portuguese piece) and Prémio Jovens Músicos (2018, under 18 category).
He has performed as a soloist with many orchestras, such as: Orquestra Académica Metropolitana, Orquestra Profissional Metropolitana, Camarata Atlântica, Orquestra Gulben-kian and Geração.
In 2020, João Pedro Gonçalves participated in the Yellow Barn Festival Young Artists Program (USA) and this year, 2021, he has been invited again to participate in this festival. In the last few months, he has participated in masterclasses with Gary Hoffman in several places, such as the Académie Saline Royale and the Rencontres Musicales de Noyers, and he also participated in the Young Talent Festival in Schiermonnikoog (The Netherlands), where he performed in concert and had lessons with Jeroen Reuling.
In September 2021, João Pedro Gonçalves was awarded the Maestro Silva Pereira Prize – Young Musician of the Year 2020/21 in addition to the first prize in the cello category.
He is currently studying with Jeroen Reuling at the Royal Conservatory in Brussels.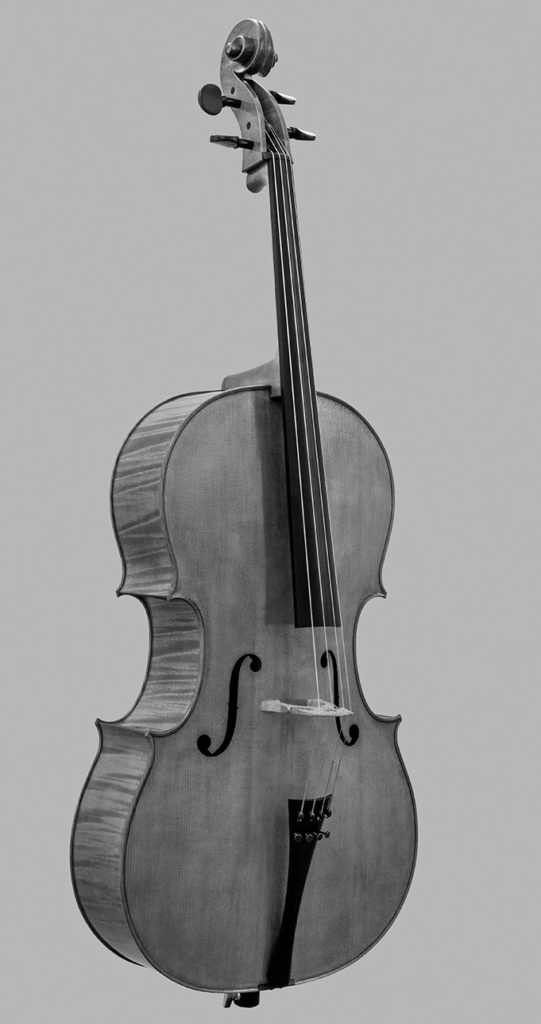 Tanguy Fraval studied cabinet making and moved to the United Kingdom for five years, in Nottingham.
In the Midlands, he attended the English school of violin making in Newark on Trent and obtained his diploma in violin and guitar making in 2004. This well-travelled musician moved to Berlin, where he became a restorer of prestigious instruments. But he wanted to return to making instruments. In 2008, he opened his workshop in Brussels where he specialises in the maintenance, making and adjustment of instruments. He returned to his native Brittany in 2016, near Quessoy, where he liked to listen to himself in the chapel of the Château de La Houssaye, whose acoustics are excellent.
At the end of 2019, he moved to the historic centre of Saint-Brieuc (Côtes-d'Armor). It is in this workshop that he finds the balance between form and materials, between listening to his musical clients and perceiving their sensations. "But the great Italian instruments of the 16th to 18th centuries, which I regularly adjust, remain a major source of inspiration for me". Tanguy Fraval makes, adjusts and maintains violins, violas and cellos.