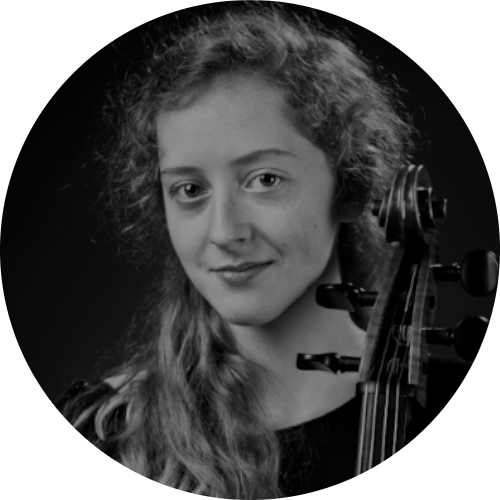 On 1st February 2019, Florianne Remme was granted the loan of a new cello, made by luthier Thomas Bertrand.
Florianne Remme (Zutphen, 2000) started playing the cello at the age of 8.
She took lessons with Jiri Prchal in Leeuwarden and with Corine 't Hoen at the young talent department of the Prins Claus Conservatory in Groningen.
Between 2015 and 2018, she was taught by Lucia Swarts at the Young Talent Department of the Royal Conservatory in Groningen.
Since September 2018 she has been studying with Jeroen Reuling at the Royal Conservatory in Brussels.
She received several prizes at the Prinses Christina Competition in the Netherlands including a second prize at the national finals in 2016.
In 2013 and 2014 she received prizes at the Peter de Grote Festival, including the Gasterra Award.
She followed masterclasses with Raphael Pidoux, Dmitri Ferschtman, David Cohen, Paul Katz and many others during festivals and summer courses such as the Peter de Grote Festival, the Festival Young Talent Schiermonnikoog, the Pablo Casals Festival, the Emmy Verhey Festival, the Cello Academy in Zutphen and the Cello Biennale in Amsterdam.
Florianne Remme regularly gives recitals, both as a soloist and as a member of chamber music groups. She has given solo recitals at the Dordrecht Bach Festival and the Amsterdam Grachtenfestival and played several times for the Dutch National Radio. In 2017 she has performed as a soloist with the Dutch National Youth Orchestra and The Hague Philarmonic for a new composition by Max Knigge.
She developped a great passion for chamber music. In 2017 she was given the chance to participate to the Chamber Music Lab and made a concert tour with members of the former Rubens Quartet. Since 2017 she has been playing in the Audax Piano Trio together with two Dutch students.
She was playing on a cello lent by the Dutch Music Instrument Foundation. The cello was quite difficult to play and the strings did not resonate so well, especially when playing staccato or portato.
With the luthier's help, several modifications were implemented to try improving the instrument but the difficulties largely remained.
The cello in 2018, inspired by Antonio Stradivari's cello «Castelbarco» (1697).
The violin maker Thomas Bertrand creates violins, violas, and cellos of the highest quality, in the tradition of the 17th and 18th century Italian masters of Cremona and Venice.
He is also a master of sound optimisation.
He is a member of a number of violin makers' associations, including ALADFI (France), Klanggestalten(Germany) and the VSA (United States).
His workshop is located in Brussels.
More on his site: https://www.bertrand-luthier.eu