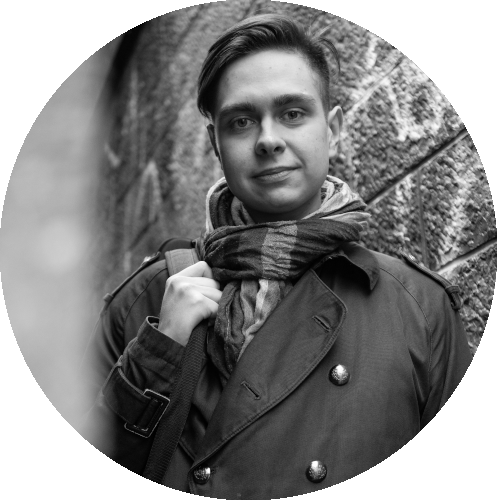 Leonid Anikin is a violinist, born in Russia, and currently living in Belgium.
After graduating as a "teacher and artist" from the "Ural Special Music School" in 2020, he decided to continue his studies at the IMEP (Institut Royal Supérieur de Musique et de Pédagogie) in Namur in the class of maestro Igor Tkatchouk.
Leonid seeks to show the beauty of music and to bring the audience into the magical world of the violin. He prefers a romantic style of interpretation, plays with different types of vibrato and using the magic of the bow, tends to create the illusion of a voice that makes the instrument sing.
He has had the opportunity to work as a soloist with famous conductors such as Alim Shakh, Anton Shaburov, Misha Katz, Wolf Usminsky.
Leonid is also a laureate of many international violin competitions such as the "Arthur Grumiaux Competition", the "VI Stockholm International Music Competition", the grand prize of the "Chords Of Khortytsia Competition", the "European Competition for Young Soloists in Luxembourg".
He studied with such renowned maestros as Boris Koushnir, Maxim Fedotov, Mikhail Gantvarg, Valentin Zhuk, Rollo Kovac. At the age of 18, Leonid became a soloist of the "St. Petersburg House of Music" by winning the "River of Talents" competition and made his debut with the Ulyanovsk Symphony Orchestra with the concerto of Jean Sibelius. He has participated in festivals such as the Ural Music Night in Ekaterinburg 2018 and 2019 and in 2022 in Festival des Dames in Namur as a leading violin. Leonid also composes. In 2020 he released 5 baroque pieces for solo violin and today continues to compose in this vein.
Leonid plays a French violin (2021) by Patrick Robin, an instrument on loan from Strings For Talent and the King Baudouin Foundation.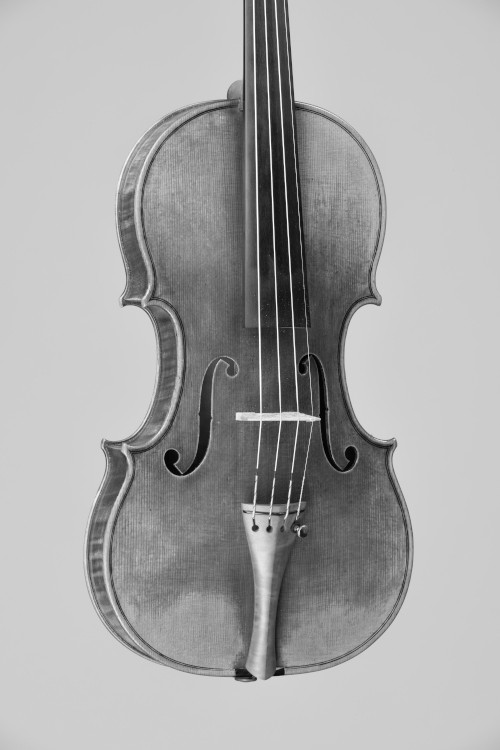 Patrick Robin, violin maker, devotes himself to the making of violins, violas and cellos and to sound adjustments for an international clientele of professional musicians. He established himself in Angers in 1988, sharing his workshop at that time with Andrea Frandsen. In 2006, he moved his studio to a villa facing the Loire River, a bright and inspiring site where he enjoys making his instruments and welcoming musicians.
Graduating from the Newark School of Violin Making in 1984, he received the Royal Oakden Cup for outstanding achievements. He then moved to Bremen to join an international team of restorers led by Roger Hargrave, where he repaired, adjusted and studied in depth some of the most outstanding Italian instruments of the classical schools.
In 1991 the 1st International Violin Making Competition of Paris awarded him two Gold Medals for violin and cello together with le Prix de l'Académie des Beaux-Arts and le Prix de la Fondation Marcel Vatelot. He has also received Gold Medals for a viola at the Mittenwald Competition in 1989 and for a cello at the Manchester Strad Cello Making Competition in 1994.
He has served since on the juries of a number of international violin-making competitions.
In November 2000, Patrick Robin was promoted to the rank of Maître d'Art by the French Ministry of Culture.
He has given lectures and taught courses at the British Violin Making Association at Dartington, at the Oberlin Violin-Making Workshop, at Oberlin College in the United States, at ALADFI conferences, at the Santiago de Queretaro School of instrument making in Mexico, at the Australasian Violin Making Conference in Australia, at the Chinese Luthiers Congress in Shanghai, etc.